We have some pretty exciting news on the exploitation field!
Sensorizon a Dem@Care business case – a system for assisting people with ‪dementia‬ and personnel in Nursing Homes – won the regional final in the Venture Cup business plan competition in Sweden, in the category "Life Science & Technology". 50 business cases competed in 4 categories. Apart from the win itself and a little prize money, this gives very valuable contacts for funding further commercial activities.
Sensorizon aims to be a significant European provider of clinical assessment services using mainstream ICT. Our vision is to have a world where both staff members and residents of nursing homes are not stressed, and our mission is to provide an ICT tool to improve the quality of care significantly in Nursing Homes. 
Sensorizon is an ambient intelligence system to be used in Nursing Homes to measure patterns of behavioral and psychological symptoms of dementia. The staff members in nursing homes (clinicians and caregivers) frequently do not fully understand the behavioral changes of people with dementia a fact that makes it very hard to do clinical assessments and to plan better clinical interventions. The system relies on ambient and wearable sensors for observing people with dementia and performs automated analysis to assess their current cognitive and emotional state.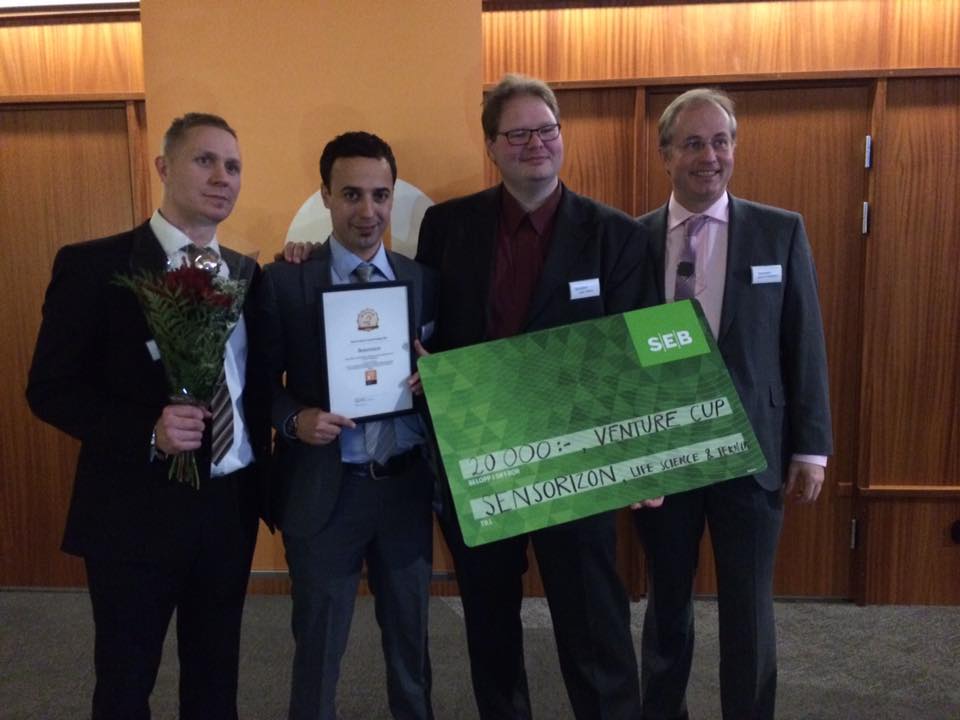 The information from Sensorizon helps the staff members in maintaining a comprehensive view of the changes in behavior and mood and the current health status of the person with dementia. Sensorizon will have positive impacts for both the nursing home, the staff members and people with dementia, by improving care planning and the quality of care in nursing homes.
Winning the Venture Cup Regional Final allows us to boost our business and focus on marketing planning, product launching and customer acquisition. As region winners we also have then the chance to make it to the Sweden final, which takes place in Gothenburg, June 9, 2016.